Hits: 32
According to "Student International", by remembering the movements of his foot on the ball or hearing his memorable sentences, a smile appears on everyone's lips, but this smile is accompanied by the sadness of not seeing him again.
But not seeing him is just a feeling or a word, because Maradona is appearing more and more among us every day: Argentina is full of murals of this player.
He has left this world, but he is with us. We see him here in every joy and encounter and joy after the goal, with the World Cup in his hand or the ball on his left foot, with daffodils in his sock or the simple sentences that shape his identity.
Everything that makes us praise him or, above all, remember him leads to his eternal life among us.
All October 30s from 1960 onwards were special. And October 30, 2021, most of all, had this feeling because it was his first birthday after the bitter November 25 last year. He is not here but he is with us.
"I'm proud to have painted him," Javier Occipinti, an illustrator of one of Maradona's murals, told Ole. Thanks to the people who gave me this opportunity. Everything that is created is very beautiful. It was only by painting Diego that I realized what an impact he had on people. thank you. I was pulling him and someone came to talk to me but he could not and he started crying, he could not tell me what Maradona was worth to him. "He could not even talk to me."
Born in 1986, Ocipinti painted several murals from Diego, one of which is 35 meters long: a painting in San Fernando on the wall of IMS, which is the head of a Boca Juniors fan.
"Everyone is sad because we no longer have him among us, but Maradona is like a spirit that goes beyond that," he added.
Paintings of this player can be seen all over the city. In the capital, in Buenos Aires, and in other provinces. But the center of these paintings is in La Boca and La Patternal. Everywhere you look in these two neighborhoods, you see a picture of Maradona.
Many call the Argentinian Juniors Stadium and its surroundings the "Land of D10." "Thank you," it was written near Bombonera. "You gave us courage forever."
Pictures of Diego before November 25 and his death can be seen all over the city, but after that it increased several thousand times. "Eternal Diego" can be seen in various images, and the Independent Stadium is no exception. Of course, Naples is also one of the cities where there are different images of Maradona in every corner.
Alfredo Segaturi painted a large painting of Maradona, which began when he was still alive, but after his death he gave up all other work to complete this beautiful painting.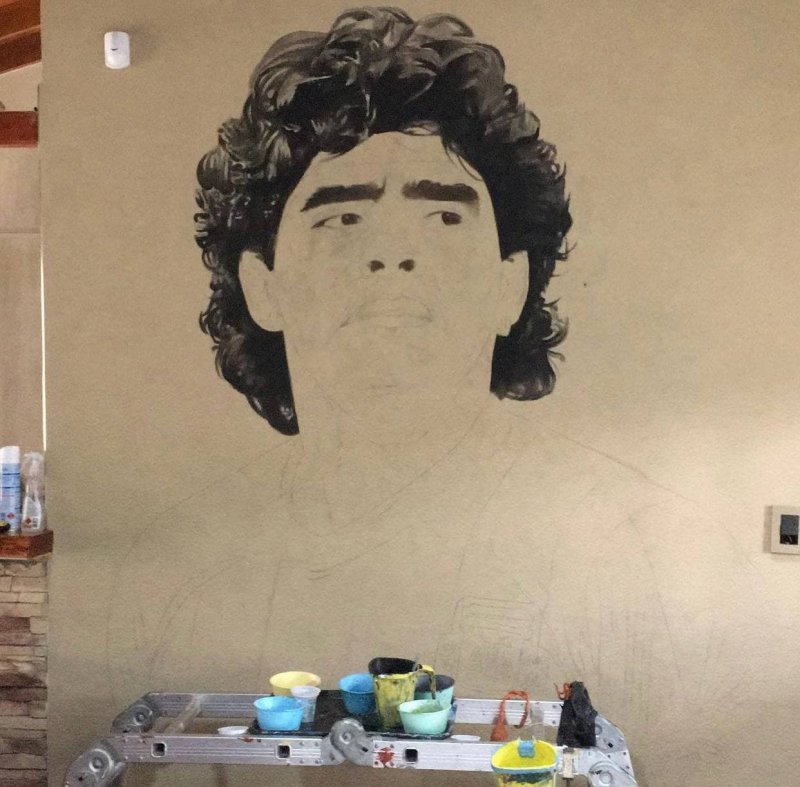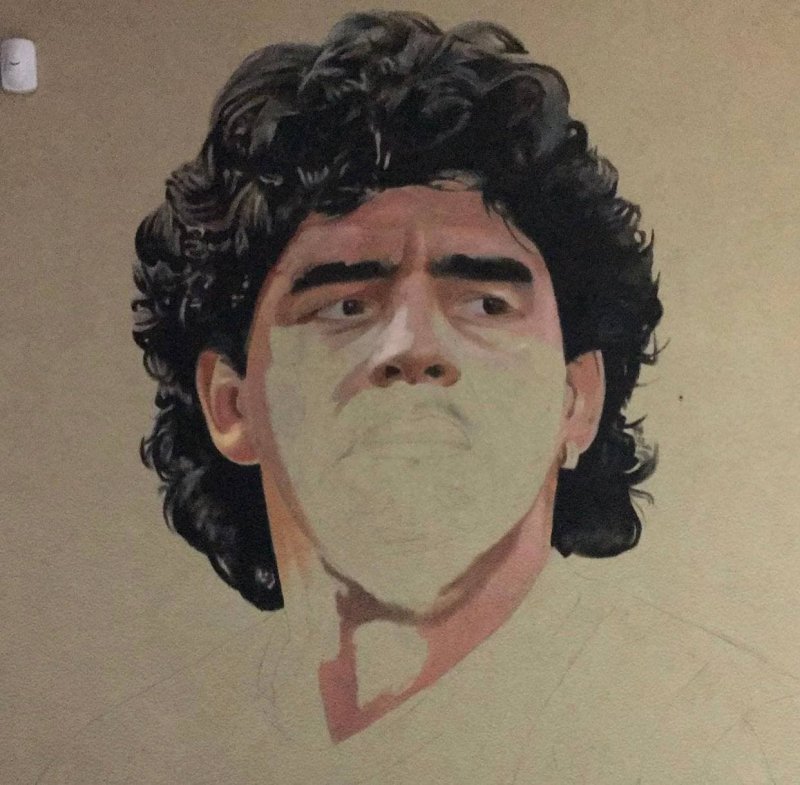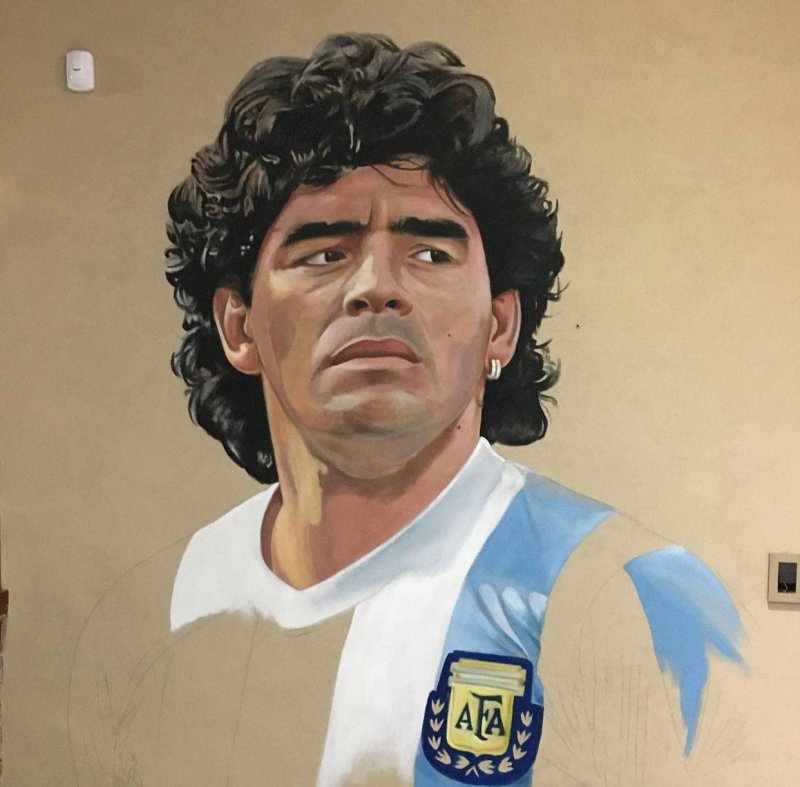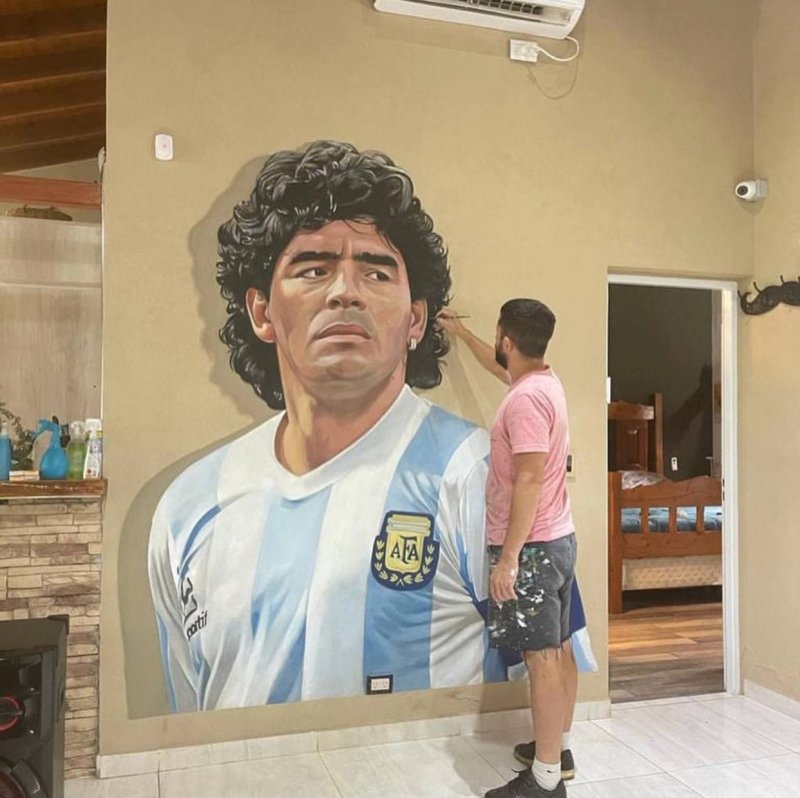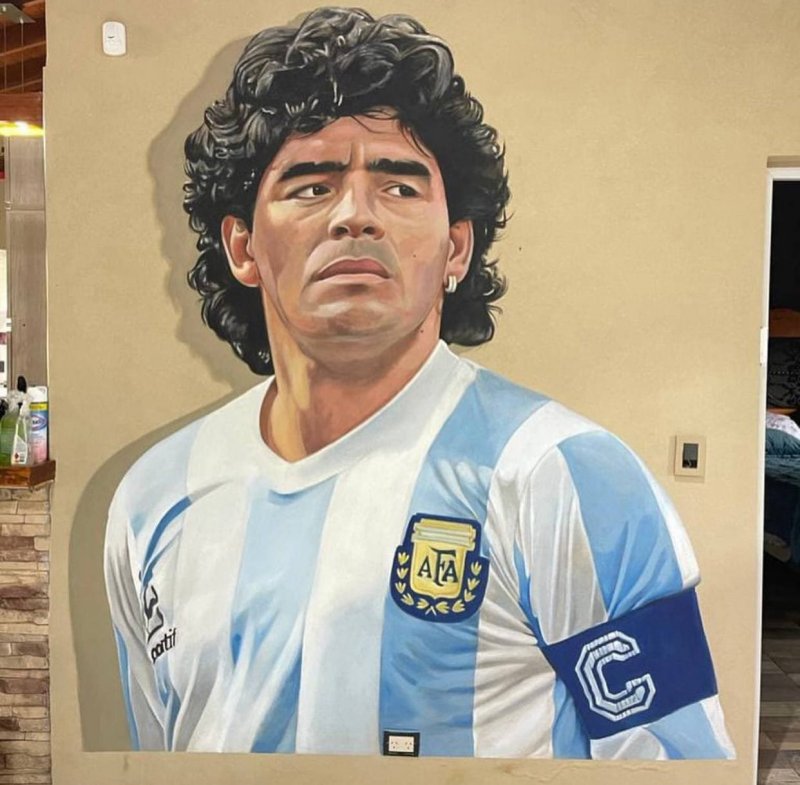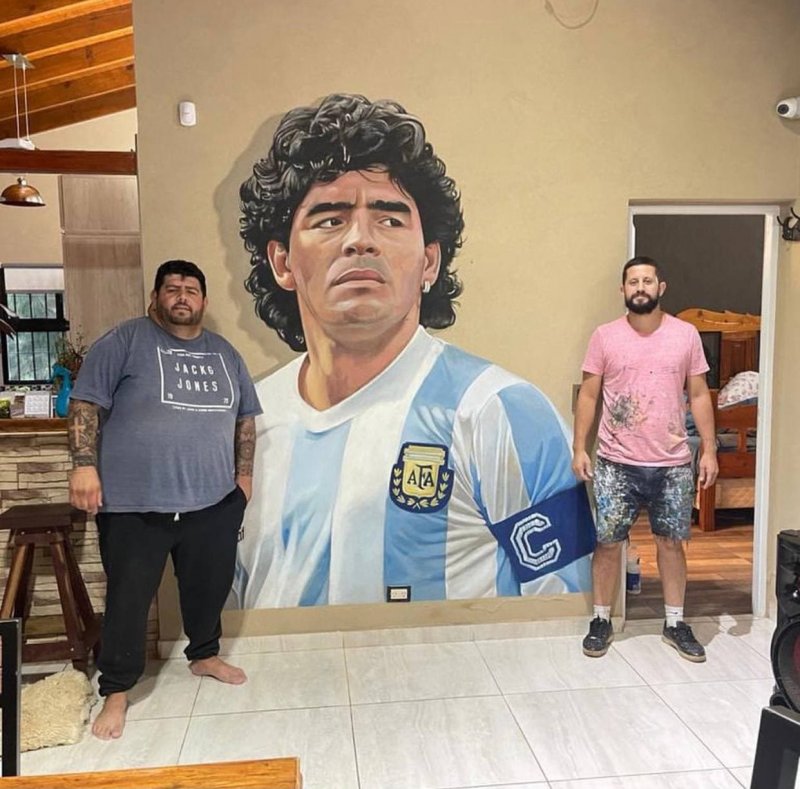 Pablo Romano also painted another picture of Maradona at the Martin Firo Sports Center, and if you want to continue, you can name hundreds of such memorials of Maradona.
There are several statues of this Argentine myth in different cities, one of which is located outside the stadium in Santiago del Estro or a statue that will be unveiled soon in Marchicita. However, small statues of him are found in many houses in Argentina.